PhD in
PhD Engineering
University of Lincoln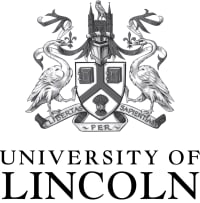 Discover Lincoln Wherever You Are in the World
Our webinars, subject masterclasses, question and answer sessions, and student panel talks are a great way to discover what it is like to live and study at the University of Lincoln.
Introduction
Engineers provide the critical link between scientific discovery and the practical application of knowledge to meet the needs of business and society.
Researchers in the School of Engineering can benefit from the expertise of our academics and award-winning industry links. Opportunities are available in a variety of areas relevant to today's engineering industry.
Opportunities are available in a variety of areas relevant to today's engineering industry including health monitoring and diagnostics, robotics and automated systems, communications, networks, and embedded systems, power systems, sustainable energy systems, combustion and fuels, big data, material manufacturing, computational modelling in computational fluid dynamics and finite element analysis, and laser diagnostics.
The School of Engineering is a Centre of Industrial Research and Development Excellence, with expertise centred on core disciplines of industrial digitalisation and system intelligence, and sustainable energy and power systems. Throughout these programmes, students will have the chance to collaborate with industry on projects that can deliver tangible benefits to employers, the sector, and society.
A range of training programmes is offered to support students' development and enhance their skills. Research students are supported in publishing their work in conference proceedings and international learned society journals, and are encouraged to present their work as part of the University's research seminar series.
How You Study
Research students will be allocated two academic supervisors and the College Research Degrees Board will monitor their progress throughout the programme. Students will be encouraged to participate in our research seminar series and in the University's Doctoral School and training programmes. The School will also support students in applying for funding to attend conferences, and in publishing their work in conference proceedings and refereed journals.
Due to the nature of postgraduate research programmes, the vast majority of students' time will be spent on independent study and research. They will have meetings with their academic supervisors, however, the regularity of these will vary depending on their own individual requirements, subject area, staff availability, and the stage of their programme.
Prioritising Face-to-Face Teaching
At the University of Lincoln, we strive to ensure our students' experience is engaging, supportive, and academically challenging. Throughout the Coronavirus pandemic, we have adapted to Government guidance to keep our students, staff, and community safe. All remaining Covid-19 legal restrictions in England were lifted in February 2022 under the Government's Plan for Living with Covid-19, and we have embraced a safe return to in-person teaching on campus. Where appropriate, face-to-face teaching is enhanced by the use of digital tools and technology and may be complemented by online opportunities where these support learning outcomes.
We are fully prepared to adapt our plans if changes in Government guidance make this necessary, and we will endeavour to keep current and prospective students informed.
Research Areas and Topics
Opportunities for research within the School of Engineering exist in a range of areas within our core disciplines of:
Applied Machine Learning for Engineering
Big Data
Biomedical Engineering (Biomaterials and Tissue Engineering, Biomedical Signal Processing, Biomedical Image Processing, Neural Engineering (Neuroengineering), Medical Imaging, Neuroergonomics).
Communications, Networks, and Embedded Systems
Computational Modelling in Finite Element Analysis
Digital Health and Care Provision Systems
Engineering Design and Systems Engineering
Engineering Education and Pedagogy
Gas Turbine Aerodynamics and Aero-mechanics
Health Monitoring and Diagnostics
Industry 4.0 (Cyber-Physical Systems and Digital/Smart Manufacturing)
Laser Diagnostics
Materials and Manufacturing (Functional Nanofibres, Nanofibre Manufacturing, Sustainable Packaging Materials)
Non-Traditional Machining processes (Nano Surface Finishing, Micro-machining, Laser-based Metal Processing).
Power Systems
Robotics, Automation and Control Systems (Industrial Robots, Agricultural Robotics, Connected and Autonomous Vehicles, Automated Driving Systems, Active Safety and Advanced Driver Assistance Systems, Electric Vehicles, Active Chassis Control)
Supply Chain Management
Sustainable Energy Systems/Technology
Thermofluids (Combustion and Fuels, Fluid Dynamics and CFD (Computational Fluid Dynamics), Fuel Cell Internal Flows, Mechanism and Performances, Biofuel and Biomass, AI to Energy Systems)
How You Are Assessed
Students will be required to demonstrate adequate and appropriate progress on an annual basis. The final assessment is by an oral examination (viva voce) of a research thesis. Students are also expected to demonstrate how their research findings have contributed to knowledge or developed existing theories or understandings.
How to Apply
The key to a successful MPhil/PhD programme is to find a research subject that you are passionate about and a supervisory team that has the expertise in this area. The first thing that all students should do is directly contact a member of staff who works in an area that they are interested in.
Enrolment
To support students' experience within the postgraduate research community, new students are encouraged to enrol in October, February, or May.
In addition to meeting peers across the University who are starting their research programme at the same time, there is access to a central training programme designed around the first three months of study, and targeted support aligned to each stage of the postgraduate research journey. Alternative enrolment dates may be agreed upon with supervisors on an individual basis.
Entry Requirements 2023-24
First or upper second class honours degree or a Master's degree.
Fees and Funding
For eligible students, there are more ways than ever before to fund your postgraduate study, whether you want to do a taught or research course. For those wishing to undertake a Master's course, UK students can apply for a loan as a contribution towards the course and living costs. Loans are also available to those who wish to undertake doctoral study. The University offers a number of scholarships and funded studentships for those interested in postgraduate study.
Career and Personal Development
Highly skilled engineers are in demand in the UK and overseas, and through teaching methods and high levels of employer collaboration, our programmes aim to prepare graduates for careers across this dynamic and challenging sector. Completion of this research programme may assist you in developing your career as a professional engineer. Graduates may also choose to pursue a range of career opportunities in academia.
English Language Requirements
Certify your English proficiency with the Duolingo English Test! The DET is a convenient, fast, and affordable online English test accepted by over 4,000 universities (like this one) around the world.