PhD in
PhD Chemistry
University of Lincoln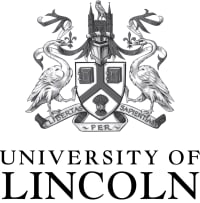 Discover Lincoln Wherever You Are in the World
Our webinars, subject masterclasses, question and answer sessions, and student panel talks are a great way to discover what it is like to live and study at the University of Lincoln.
Introduction
Chemistry is a fundamental science that underpins a vast array of topics. At Lincoln, the School of Chemistry is focused on advancing the chemical sciences to address real-world problems in society and industry.
Research students in Chemistry can benefit from an interdisciplinary environment and may have the opportunity to work with colleagues from across the University's College of Science, national and international academic collaborators, and an array of industry partners. Students will have full access to a range of facilities including high-throughput preparative methods, bespoke molecular and nanomaterials laboratories, and analytical and structural instrumentation.
The chemistry team is currently involved in studies including collaborative projects with the pharmaceutical, environmental, fine chemicals, and instrumentation sectors. Students will have the opportunity to engage with the team on projects that have real-world impact using fundamental chemistry research.
Our research focus is on the synthesis, characterisation, and application of functional materials, from the development of novel synthetic methods to transform small molecules to the systematic design and development of materials beyond the molecule that create nano- and micro-sized assemblies for a wide range of applications. These studies are complimented with innovative method development in the analysis and simulation of materials.
How You Study
Due to the nature of postgraduate research programmes, the vast majority of students' time will be spent on independent study and research. Students will have meetings with their academic supervisors, however, the regularity of these will vary depending on their own individual requirements, subject area, staff availability, and the stage of the programme.
Prioritising Face-to-Face Teaching
At the University of Lincoln, we strive to ensure our students' experience is engaging, supportive, and academically challenging. Throughout the Coronavirus pandemic, we have adapted to Government guidance to keep our students, staff, and community safe. All remaining Covid-19 legal restrictions in England were lifted in February 2022 under the Government's Plan for Living with Covid-19, and we have embraced a safe return to in-person teaching on campus. Where appropriate, face-to-face teaching is enhanced by the use of digital tools and technology and may be complemented by online opportunities where these support learning outcomes.
We are fully prepared to adapt our plans if changes in Government guidance make this necessary, and we will endeavour to keep current and prospective students informed.
How You Are Assessed
A research degree is usually awarded based on the quality of a student's thesis and their ability in an oral examination (viva voce) to present and successfully defend their chosen research topic to a group of academics. Students are also expected to demonstrate how their research findings have contributed to knowledge or developed existing theories or understandings.
Application and Enrolment Information
The key to a successful research programme is to find a research subject that you are passionate about and a supervisory team that has expertise in this area. The first thing that all students should do is contact a member of staff who works in an area that they are interested in.
You are invited to contact the supervisors that you feel are best suited to your research area to discuss the process further.
Enrolment Dates
To support your experience within the postgraduate research community, new students are encouraged to enrol in October, February, or May. However, applications are welcome at any point throughout the year, and enrolment can also take place at any relevant point.
In addition to meeting peers across the University who are starting their research programme at the same time, there is access to a central training programme designed around the first three months of study, and targeted support aligned to each stage of the postgraduate research journey. Alternative enrolment dates may be agreed upon with your supervisor on an individual basis.
Entry Requirements 2023-24
First or upper second class honours degree in a relevant subject.
Fees and Funding
For eligible students, there are more ways than ever before to fund your postgraduate study, whether you want to do a taught or research course. For those wishing to undertake a Master's course, UK students can apply for a loan as a contribution towards the course and living costs. Loans are also available to those who wish to undertake doctoral study. The University offers a number of scholarships and funded studentships for those interested in postgraduate study.
English Language Requirements
Certify your English proficiency with the Duolingo English Test! The DET is a convenient, fast, and affordable online English test accepted by over 4,000 universities (like this one) around the world.