PhD in
Ph.D. Human Factors, Occupational Safety and Health
University of Latvia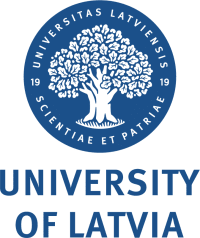 Curriculum
The content of the study program involves the scientific research, knowledge creation and transfer, approval work and specialization courses and consists of the following modules:
Science module – 95 creditpoints in total;
Specialization module – 25 creditpoints in total.
ERASMUS+ exchange possibilities
UL full-time students, regardless of their citizenship, have the opportunity to apply for the ERASMUS + exchange program for studies or/and traineeship.
Career Opportunities
After the successful completion of the study program and the awarding of the doctoral scientific degree (Ph.D.), graduates are ready to work in any sector of the economy both as leading-level specialists and as consultants, create their own company and work at universities and higher education institutions as teaching staff and researchers in the field of human factors, safety at work, occupational health, occupational health, work environment risk management, labor protection, labor relations and management.