PhD in
PhD in Environmental Management
University of Johannesburg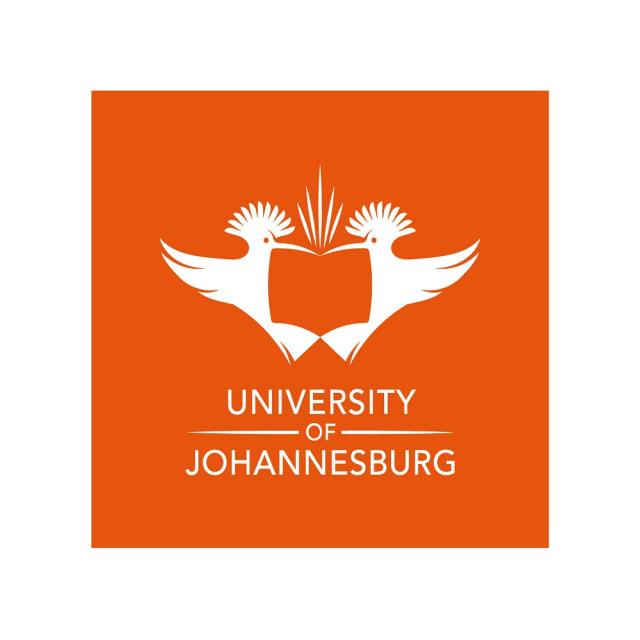 Admissions
For admission to the Ph.D. in Environmental Management, a master's degree in Environmental Management is required, although as a result of the interfaculty nature of Environmental Management, another relevant and equivalent master's qualification will also be considered. General rules of admission, as set out by the Faculty of Science and the University, apply.
Program Outcome
Apply knowledge, theory and research methodologies, and research methods/techniques creatively to complex practical, theoretical, and epistemological problems.
Produce substantial, independent, in-depth, and publishable work which is judged new and/or innovative by peers and makes a significant contribution to the area of specialization.
Operate independently and take full responsibility for their own work and its consequences and also assume significant accountability for the work of others.
Demonstrate intellectual independence, research leadership, and management of advanced research and research development in the science area of specialization.
Demonstrate advanced information retrieval and processing skills, using appropriate Information Communication Technology (ICT).
Demonstrate a comprehensive, systematic, and integrated grasp of the relevant specialist knowledge and expertise at the forefront of the science field and professional area of specialization.
Demonstrate a critical understanding of the most advanced research methodologies, methods/ techniques, and technologies in the discipline/field of specialization and participate in scholarly debates at the forefront thereof.
Evaluate their own and others' work on the basis of independent criteria.
Present and communicate the results of research and opinion using the full resources of an academic/professional discourse.
Operate autonomously in science specialized, complex, unpredictable, or new contexts and identify and address emerging ethical issues.
Use a wide range of complex skills in identifying, conceptualizing, designing, and implementing research projects that address complex and challenging problems at the forefront of the discipline/field of specialization.
Independently undertake a study and evaluate literature/scientific data and current research in the area of specialization.
Produce a thesis that meets international standards of scholarly/professional writing.
Rankings
Shanghai Ranking
World Rankings: 601-700 in the world / 5th in South Africa and 6th in Africa
Global Ranking of Academic Subjects (GRAS):
Hospitality & Tourism Management: 18th in the world, 1st in South Africa and Africa
Sociology: Top 150 in the world, 1st and only one ranked in South Africa and Africa
Public Administration: Top 150 in the world, 1st and only one ranked in South Africa and Africa
Education: Top 300 in the world, 1st in South Africa and Africa
Earth Sciences: Top 300 in the world, 2nd in South Africa and Africa
Geography: Top 300 in the world, 2nd in South Africa and Africa
Chemical Engineering: Top 400 in the world, joint 1st in South Africa and Africa
Political Sciences: Top 400 in the world, 3rd in South Africa and Africa
Physics: Top 400 in the world, 3rd in South Africa and Africa
Management: Top 500 in the world, 1st in South Africa and Africa
Ecology: Top 500 in the world
Quacquarelli Symonds (QS)
World Rankings: 434 in the world, in the Top 1.4% / 3rd in South Africa and Africa
Subject Rankings:
English Language & Literature: Top 250 in the world, joint 3rd in South Africa and Africa
Chemical Engineering: Top 350 in the world, joint 3rd in South Africa, and joint 4th in Africa
Education & Training: Top 350 in the world, 5th in South Africa and Africa
Economics & Econometrics: Top 400 in the world, joint 4th in South Africa, and joint 5th in
Africa Agriculture & Forestry: Top 400 in the world, 6th in South Africa
Physics & Astronomy: Top 450 in the world, joint 2nd in South Africa, and joint 3rd in Africa
Environmental Sciences: Top 450 in the world, 6th in South Africa and Africa
Chemistry: Top 500 in the world, joint 3rd in South Africa, and joint 6th in Africa
Mechanical, Aeronautical & Manufacturing Engineering: Top 500 in the world, 5th in South Africa
Medicine: Top 650 in the world
QS Graduate Employability Rankings:
Top 500 in the world, joint 4th in South Africa
Times Higher Education (THE)
World Rankings: 601-800 in the world / Joint 7th in South Africa
Subject Rankings:
Law: Top 201+ in the world, joint 4th in South Africa and Africa
Education: Top 300 in the world, joint 3rd in South Africa and Africa
Psychology: Top 400 in the world, joint 2nd in South Africa and Africa
Arts & Humanities: Top 400 in the world, joint 3rd in South Africa and Africa
Social Sciences: Top 400 in the world, 4th in South Africa and Africa
Life Sciences: Top 500 in the world, joint 4th in South Africa, and joint 5th in Africa
Business & Economics: Top 600 in the world, joint 4th in South Africa, and joint 6th in Africa
Engineering & Technology: Top 600 in the world, joint 4th in South Africa
Clinical & Health: Top 600 in the world
Computer Science: Top 800 in the world, joint 4th in South Africa
Physical Sciences: Top 800 in the world
THE Young University Rankings: 173 among young universities, 4th in South Africa
THE Emerging Economies University Rankings: 116 among universities in emerging economies, 7th in South Africa
US News & World Report's Best Global Universities Rankings (BGUR)
World Rankings: 378 in the world / 5th in South Africa and Africa
Subject Rankings:
Geosciences: 222 in the world, 2nd in South Africa and Africa
Chemistry: 280 in the world, 1st in South Africa and Africa
Social Sciences & Public Health: 287 in the world, 5th in South Africa and Africa
Physics: 289 in the world, 3rd in South Africa and Africa
Engineering: 392 in the world, 2nd in South Africa, and 4th in Africa
Plant & Animal Science: 424 in the world
Environment/Ecology: 463 in the world