PhD in
Doctor of Economics
University of Airlangga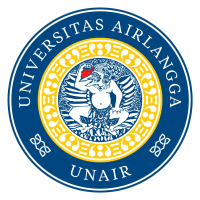 Introduction
Welcome to Doctoral Program in Economics, Faculty of Economics and Business (FEB) Universitas Airlangga
Today, public attention at the national, regional, and international levels on the discipline of economics is getting bigger. Most elements in society try to seek knowledge and information about the development of an economy and its impact due to the increasingly integrated global economy.
This trend requires academics, industry, government, and parliament at various levels to not only be able to analyze economic information or data but also to have adequate knowledge to be able to see the increasingly complex relationships of various economic variables. Doctoral Program in Economics Universitas Airlangga offers the best prospective students to gain up-to-date knowledge and analytical skills on various issues in the field of economics.
Doctoral Program in Economics FEB Unair is one of the strengths of Universitas Airlangga in producing graduates with the main characteristics of having leadership character and a strong commitment to change and improvement. This program is expected to be a major contributor in producing quality research so that it plays a role in the development of science and development. The high contribution of this program reflects the quality of the lecturers, researchers, and students who become stakeholders important in the educational process. Let's join us, Doctoral Program in Economics FEB Unair.
Purpose Of The Doctoral Study Program Of Economic Science FEB Unair
Organizing educational programs that are able to encourage and facilitate students to have a high academic capacity are professional, innovative, and have competitiveness.
Organizing and developing study programs that are professional and oriented to the satisfaction of internal and external stakeholders.
Creating a conducive academic atmosphere in learning and research so that it can support student success in studies by upholding academic values ​​and ethics.
Curriculum
Curriculum
Curriculum structure Doctoral Program in Economics consists of two main components, namely a theoretical component that must be taken through lectures with a load of 18 Semester Credit Units (SKS) and a dissertation component with 30 credits of credit. The theoretical component must be taken in at least 2 semesters and the preparation of the dissertation must be taken in at least 4 semesters. This means that students can complete their studies in no more than 3 years or 6 semesters. In semester 1, students will take 3 compulsory courses with a minimum grade of B. In semester 2, students will take 2 compulsory courses and 1 elective course with a minimum passing grade of B. In semester 3, students start taking their final project. The final project can be taken by students if the student has fulfilled all the requirements set by the study program, namely passing all compulsory and elective subjects with a minimum score of B and has had a supervisor who has been assigned by the Study Program Coordinator (and has no administrative problems). The following is a list of courses offered:
Semester 1: Compulsory Subjects
Advanced Microeconomics, 3 credits
Advanced Macroeconomics, 3 credits
Advanced Econometrics, 3 credits
Total Study Load: 9 credits
Semester 2: Compulsory Subjects
Methodology, 4 credits
Philosophy of Economics, 2 credits
Total Study Load: 6 credits
Semester 2: Elective Subjects (Choose 1 Course)
Monetary Economics and Banking, 3 credits
Theory and Policy of Public Economics, 3 credits
Development Economics, 3 credits
Trade Economics, 3 credits
Ecological Economics, 3 credits
Health Economics, 3 credits
Urban Economics And Real Estate, 3 credits
Tourism Economics, 3 credits
Logistics Economics, 3 credits
Energy Economics, 3 credits
Digital Economics, 3 credits
Industrial Economics, 3 credits
Agribusiness Economics, 3 credits
Microfinance, 3 credits
Big Data, 3 credits
Number of Optional Study Loads for Semester 2, 3 credits
Total Study Load for Semester 2: 9 credits
Semester 3
Dissertation Proposal, 6 credits
Dissertation, 24 credits
Total Study Load for Semester 3: 30 credits
Total Amount Of Study Load: 48 credits