PhD in
PhD in Sustainable Land and Territory Management
Universidade Santiago de Compostela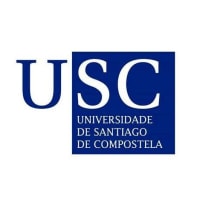 Introduction
The importance of the sustainable use of natural resources by society, and in particular of the land, and the development of efficient land management instruments as well as the design of territorial development strategies that allow conserving natural resources and Ecosystem functions require research to advance in the development of better instruments, techniques, theories and models.
Presentation
Research training is a key element to lead the research vocation and advance in the knowledge and development of applied results by the students who completed their master's degree training in the different disciplines that study the territory. It is in this area where the word partnership takes on special relevance. If territorial development is largely conditioned by the capacity of the different agents and scales to cooperate and take advantage of existing synergies, this becomes a key element that inspires and justifies this doctoral program.
Research, proactive innovation and action must go hand in hand in this area so that the processes of reflection, learning and discovery represent in themselves engines of change and territorial adaptation. It is necessary to go beyond watertight and "pure" programs in order, through hybridization with the field of development and execution, to favor their transdisciplinarity, social and economic feedback and their permeability. It is in this way that new paradigms for the management and distribution of territorial resources can be outlined.
Given that there is no academic and research offer of this nature at the regional and national level, it is an innovative offer on a European scale, and it is an opportunity to offer a postgraduate program that allows research in cutting-edge areas of knowledge with a interdisciplinary approach, as well as innovating in the search for solutions to the problems of land management as a resource, land use planning and territorial management at different scales, from the plot to large regions such as the European Union, as well as to attract researchers from the rest of the state, Europeans and the rest of the world.