PhD in
PhD in Marine Sciences, Technology and Management
Universidade Santiago de Compostela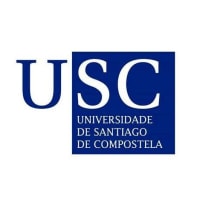 Introduction
The mission of this Program is to train the best professionals and researchers in the field of Marine Sciences, Technologies and Management in their different scientific, technical, economic and social applications, to generate quality research and international impact and to provide the industry the best tools to improve its competitiveness on a global scale.
Presentation
The program is born within the CEI Campus do Mar. It is an international and cross-border doctoral program offered by the universities that are part of the Campus do Mar: in Galicia (Spain) the universities of A Coruña, Santiago de Compostela and Vigo, and in the north of Portugal the universities of Aveiro, Minho and Tras os Montes and Alto Douro and the University of Porto.
In addition to these universities, this doctoral program is joined by the Spanish public research organizations CSIC (Higher Council for Scientific Research) and IEO (Spanish Institute of Oceanography), with their marine research centers located in Galicia, Instituto de Investigaciones Marinas- CSIC and IEO centers in Vigo and A Coruña.