PhD in
Doctorate in Sciences in Electronics
Universidad de Sonora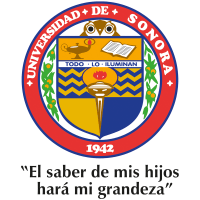 Scholarships
Explore scholarship opportunities to help fund your studies
Introduction
Name of the program: Doctorate in Sciences in Electronics
DGP Code: 554601
Normal period to graduate: 8 semesters
Credits: 200
Degree that confers: Doctor of Sciences in Electronics
Campus where it is offered: Hermosillo
Program description
General purpose
To train personnel with the capacity to develop, analyze and evaluate electronic technology in different specialties, proposing research lines in the area of interest, in an autonomous manner.
Specific objectives
Train researchers in the fields of optoelectronics and device design and integrated circuits with the capacity to:
Analyze and evaluate scientific knowledge in an original and innovative way.
Direct research groups in the field of optoelectronics and electronic devices and collaborate with consolidated research groups, both national and foreign.
Propose solutions to problems related to the state of the art in the relevant fields of study.
Analyze and evaluate electronic systems related to the fields of optoelectronics and the design of electronic devices.
Promote border research and development in postgraduate specialties, within the education, production and services sectors.
Present the results of the research carried out through participation in specialized events and the publication of research articles in scientific journals of national or international dissemination.
More reports
Dr. Dainet Berman Mendoza
Program coordinator
Rosales y Blvd. Luis Encinas s / n, Col. Centro, CP 83000, Building 8B. Hermosillo, Sonora.