PhD in
Doctorate in Engineering Sciences: Chemical Engineering
Universidad de Sonora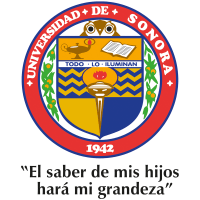 Scholarships
Explore scholarship opportunities to help fund your studies
Introduction
Name of the program: Doctorate in Engineering Sciences: Chemical Engineering
DGP key: 501602
Normal period to graduate: 8 semesters
Credits: 200
Degree conferring: Doctor of Science
Campus where it is offered: Hermosillo
Program description
General purpose
To train personnel of the highest academic and professional level in chemical engineering and their related fields, capable of carrying out research to generate new knowledge or technological developments that contribute to the solution of problems of national interest.
Specific objectives
Establish an adequate academic and infrastructure framework for engineering education.
Generate research projects for the development of basic knowledge and its applications.
Generate projects of innovative application of knowledge and technological development.
Actively participate in the dissemination of scientific and technological knowledge of chemical engineering.
Promote the link with the regional and national industry.
Promote quality professional practice in engineering and related fields.
More reports
Dr. Abraham Rogelio Mártin García
Program coordinator
Rosales y Blvd. Luis Encinas s / n, Col. Centro, CP 83000, Edificio 5C