PhD in
DBL - Doctor of Business Leadership degree
University Of South Africa (UNISA)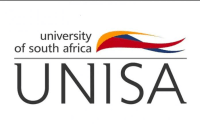 Scholarships
Explore scholarship opportunities to help fund your studies
Introduction
The more informed you are, the more empowered you are and the greater your chances of achieving success. Beyond gaining knowledge, DBL students are given the platform, skills, and competence to make a significant contribution to new knowledge in business management and leadership.
Admission requirements and supporting documents:
An MBL, MBA, or equivalent Master's degree from an accredited tertiary institution (provide a clear copy of degree as well as transcript indicating the symbol or percentage obtained for each module and indicating that the qualification was completed)
An average pass mark of 65% and above for the Master's degree
Submit a 2,500-word research outline fitting the research focus areas of the SBL displayed below
Submit a recent Curriculum Vitae
Submit a clear copy of your ID or passport.
For 2020, first time Master's and Doctoral candidates must submit a manuscript(s) for publication to a peer-reviewed accredited journal as part of the thesis or dissertation phase. Colleges should notify prospective students of this requirement before registration. Acknowledgement of submitting a manuscript (s) from the journal editor should be submitted to the College of Graduate Studies: Master's and Doctoral Examination section by the supervisor. The manuscript(s) should be done before the final submission of the thesis or dissertation for external examination. The submitted manuscript(s) should be based on the research undertaken during Master's and Doctoral studies and should be deemed acceptable to the supervisor. Results will not be released until the submission of proof of acknowledgement by the Journal Editor is submitted by the supervisor.
a) In the case of:
i) a mini-dissertation, no manuscript is required
ii) a dissertation, one manuscript; and
iii) in the case of a thesis two manuscripts should be submitted for publication.
b) Candidates should play a role and/or major role (in formulating the ideas and the results) in writing the manuscript for publication. The candidate should be the first author in a co-authored manuscript.
The Graduate School of Business Leadership may institute additional selection criteria as deemed necessary.