PhD in
Doctoral Programme in Management
Toulouse School of Management TSM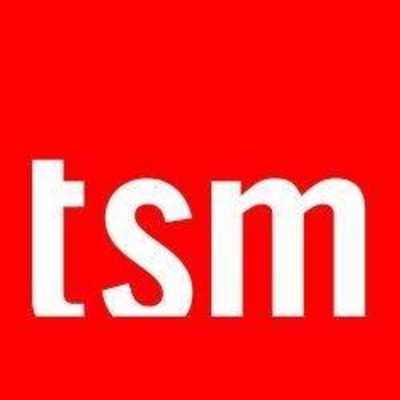 Key Information
---
Campus location
Toulouse, France
Tuition fees
EUR 380 / per year *
Application deadline
15 Apr 2024
Earliest start date
Sep 2024
* Tuition fees vary from 243 EUR to 930 EUR per year depending on the year.
Introduction
Do you want to deepen your understanding of how management is practiced?
Are you willing to inspire new thinking through teaching and research?
And have an impact on management policies?
Toulouse School of Management offers an intensive Doctoral Programme for individuals interested in conducting independent research. Our Programme combines the best of theory, practice, and research methods with scholarly integrity. The courses are accompanied by research practice. Graduates pursue careers in leading universities and business schools, policy-oriented institutions, and private firms.
An EPAS-accredited Programme
The TSM Doctoral Programme is one of the most rigorous international programmes in the world recognized by the EPAS label.
The TSM Doctoral Programme has been awarded the maximum five-year EPAS accreditation. This international accreditation delivered by the European Foundation for Management Development (EFMD) certifies the high quality of the TSM Doctoral Programme.
The EPAS accreditation at the doctorate level highlights the TSM academic rigor and excellence, employability, internationalization, and research that underpins the Programme. The continuous improvement that EPAS requires means that you will benefit from international partnerships, and more opportunities to foster your research skills and network.
What to expect?
The TSM Doctoral Programme offers five in-depth fields of study, for a curriculum of unusual richness and breadth. Since the program enrolls only 10 to 20 new Ph.D. students each year, doctoral students thrive in an atmosphere of intellectual rigor and creative collaboration among students and faculty.
To follow international best practices, research at Toulouse School of Management begins in the second year of the Master, with a dedicated research programme, and during two years, the curriculum of the Doctoral programme emphasizes four essential areas of training for doctoral students:
research tools and methodology
in-depth study of their research field skills to conduct independent research leading to high-level publications
career development
Benefits
Engage with internationally renowned scholars
Conference and research funding
Robust training in conducting original and independent research
Opportunities
Grant for international visiting positions
Close supervision by international, research-driven, renowned faculty
A vibrant European city
Curriculum
The TSM Doctoral Programme is a boutique programme, focusing on small cohorts, close collaboration between students and faculty, and offering high quality courses and administration. This intensive programme is designed for individuals interested in conducting independent research, and our goal is to prepare students in the best possible way for their future roles in academia or in policy institutions, research organizations and private companies.
TSM Doctoral Programme is one of few of doctoral programmes that are EFMD accredited. Around 110 full-time faculty members provide doctoral supervision in a wide range of research topics.
TSM Doctoral Programme is directly affiliated with the TSM Research centre (UMR 5303 CNRS / TSM-UT1), and partners with two other research laboratories based in Toulouse: The Laboratoire Gouvernance et Contrôle Organisationnel (EA 7416 / Université Paul Sabatier) and TBS Research Centre, affiliated with the internationally accredited Toulouse Business School (TBS).
TSM Doctoral Programme is delivered 100% through the English language, and provides an international and inclusive environment to foster research expertise. Instruction is conducted on-site at our campus located in the center of Toulouse. While full-time presence in Toulouse is not necessary during all stages of the programme, PhD students must come to Toulouse to take classes (especially in the first and second year) and participate in events.
The first two years are dedicated to formal research training courses (lectures, seminars, workshops and meetings). At the same time, unlike many other PhD programmes, TSM Doctoral programme is flexible and gives you the opportunity to choose your own research topic, supervisor and research group.
The Master of Science, first year of the Doctoral Programme
TSM Doctoral Programme is a five-year programme and usually students receive a PhD under 5 years. To maintain a culture of collaboration throughout the programme, there are typically 30 to 35 students entering into the first year across all five disciplines. The first year, Master of Science, serves as a basis for doctoral contract selection and the transition into second year is conditional.
The goal of the first year of the Doctoral Programme is to provide students with the quantitative, analytical and theoretical tools for a successful academic or research oriented career. The students' research programme and dissertation phase begin in March of the first year. Most students will start to define their core research interest and find a supervisor around this time. Students who successfully complete the first year of the Doctoral Programme are awarded a Master of Science and may choose to exit the programme at that point.
Years 2, 3 and 4 of the Doctoral Programme
Those students who wish to continue their PhD beyond the MSc year, can apply for one of approximately 10 University Toulouse Capitole (UT1) doctoral contracts that finance three years of PhD work. The doctoral contracts are awarded on the basis of academic merit and research project suitability. Alternatively, students continuing into the second year can secure other methods of funding, including work-study arrangements for PhD study such as CIFRE. During the second year of the Programme students dig further into ideas, theoretical models, methodology, and their research protocol, while working closely with their supervisors. These two years provide a solid foundation through intensive course work on which students can build their thesis project.
From the second year, most students gain teaching experience at the undergraduate and Master's level. In addition, an annual conference travel and research support ensures that students can progress under good conditions and fully integrate into international research networks in their field. The year 3 and 4 of the Doctoral Programme are dedicated to original research and the development of a PhD dissertation. Some students require an additional fifth year to finish the PhD dissertation in which case a part time teaching contract with the University of Toulouse 1 Capitole (ATER contract) is generally signed.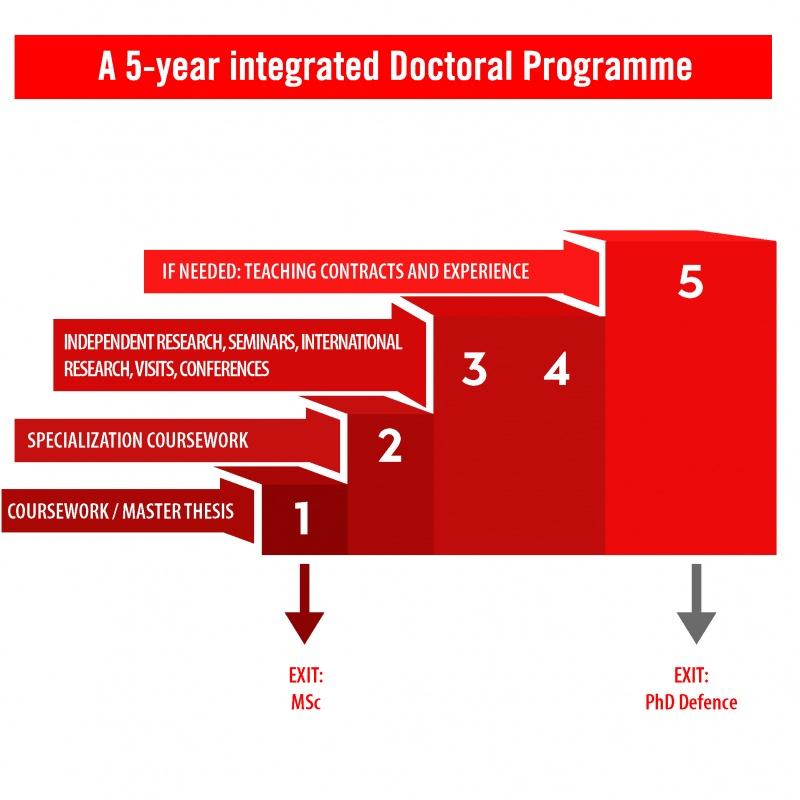 With the support of their supervisor, this training immerses PhD candidates in all aspects of academic life. Students contribute through original research and presentations at academic conferences, organising seminars, teaching on undergraduate and occasionally postgraduate courses and contributing to management and academic decisions in the programme in which they teach. A student's workload is between 1,500 and 1,800 hours for an academic year. Both the pedagogical and the administrative teams are committed to delivering high-quality teaching and an exceptional working environment for students.
Learning Outcomes
Upon completion of the programme, students should be able to:
Recognise and validate original problems based on a theoretical foundation
Develop and apply appropriate, innovative and persuasive methods for research projects
Conduct critical and reflexive analysis of research findings, impacts and outcomes
Provide relevant recommendations for practical problems encountered by organisations
Actively work in an inclusive, respectful and constructive way with supervisors, researchers and their peers both within the institution and the wider international research community
Communicate effectively in both written and oral formats with a range of audiences in formal and informal settings through a variety of different techniques and media
Understand and apply the codes of conduct and guidelines for scientific rigour, integrity and ethics
Teach and/or support student learning at undergraduate and graduate level
Scholarships and Funding
Are you an international student who wants to join TSM in September 2024? The Eiffel Scholarship can make your plans financially sustainable. The Eiffel programme provides merit-based scholarships to foreign students who wish to study in France for a Master's or a PhD.
TSM will accept Eiffel scholarship applications at the Master level, but not at the PhD level.
The TSM Doctoral Programme is a 5-year Programme with the first year being an integrated MSc year (Master 2 Master of Science, Research) - the first year is a mandatory part of the Programme. Students write their PhD thesis in the following 4 years. It is therefore mandatory to choose the 'Master' category of Eiffel Bourse when applying for the Eiffel Bourse for entry to the TSM Doctoral Programme, which means that the age limit of 25 years applies.
Applications for the 2024-2025 Eiffel Scholarship with TSM are closed.
To get the scholarship, you must wait for the next campaign. You will be able to apply directly to TSM (eCandidatures). Our school will then send the pre-selected applications to Campus France. You will not be able to apply directly to Campus France.