PhD in
PhD in Computer Engineering
The University of Tennessee - Tickle College of Engineering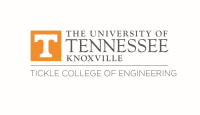 Scholarships
Explore scholarship opportunities to help fund your studies
Introduction
Computer engineering deals with the design, construction, and implementation of the hardware and software components that comprise computers, computer-controlled systems, and networks of computing devices. Modern computing appears everywhere in our daily lives, including the development and maintenance of systems such as many-core computer processors, internet-of-things (IoT) systems, and cyber-physical control systems, to name a few. Example applications include smartphones, autonomous vehicles, robotics, automotive embedded systems, voice-controllable systems, image processing, and supercomputer architectures.
Concentrations (Optional)
Computer Architecture
Computer Networks
Computer Vision
Cybersecurity
Data Analytics
Embedded Systems
Energy Science and Engineering
Image Processing
Information Systems
Signal Processing
VLSI System Design
EECS overview
The Min H. Kao Department of Electrical Engineering and Computer Science (EECS) is the largest department in the Tickle College of Engineering at the University of Tennessee, Knoxville, with annual research expenditures in excess of $25 million. The department is named for Garmin co-founder and UT alumnus Min H. Kao ('77 Ph.D./EE) and is housed inside the state-of-the-art 150,000 square-foot Min H. Kao Electrical Engineering and Computer Science Building.
Choosing EECS at UT means you will be joining a diverse, active group of more than 250 graduate students spanning a variety of research interests. You will learn from and work with faculty who are leading experts in their fields.