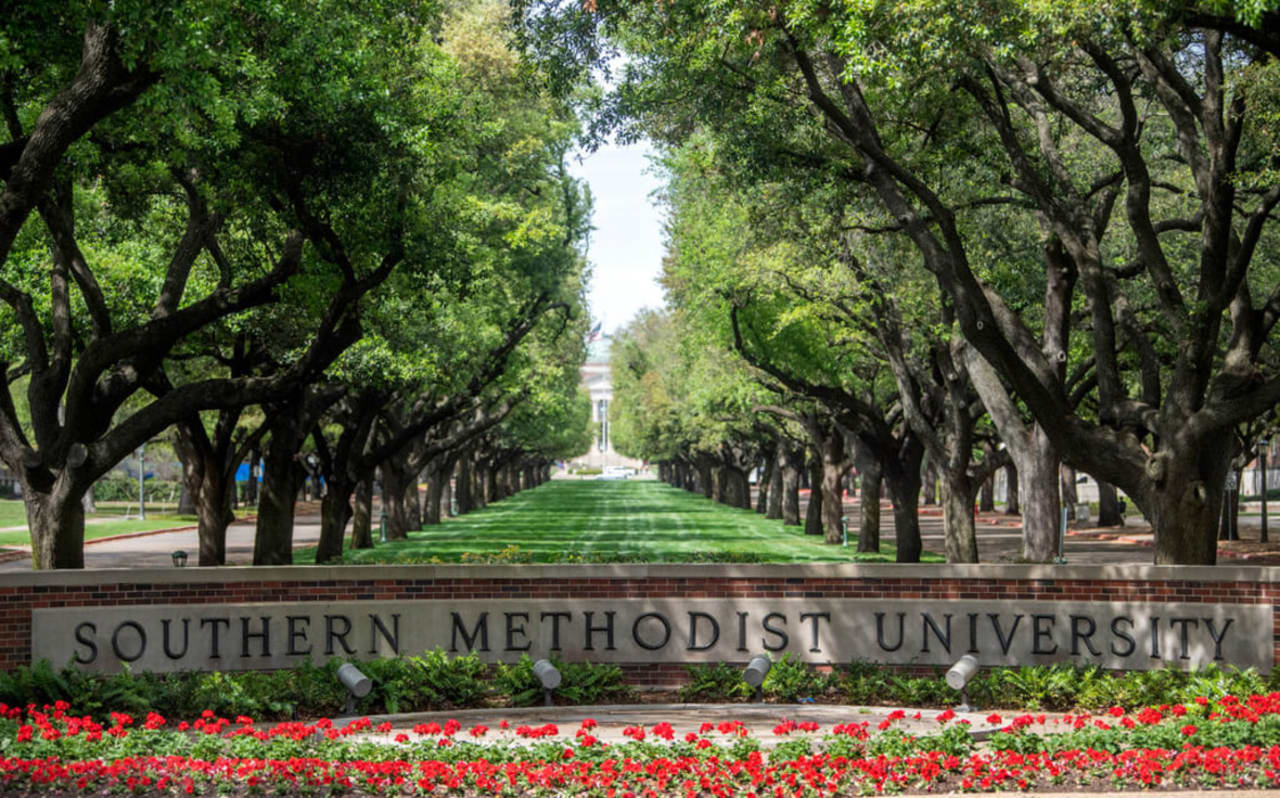 PhD in
PhD in Statistical Science
Southern Methodist University - Moody School of Graduate and Advanced Studies
Key Information
---
Campus location
Dallas, USA
Application deadline
Request info
Earliest start date
Aug 2023
* our Ph.D. programs are fully-funded, which includes tuition coverage and health insurance
Scholarships
Explore scholarship opportunities to help fund your studies
Introduction
The Department of Statistical Science began offering a Ph.D. in Statistical Science in 1968. Since that time it has awarded over 185 Ph.D. degrees. The courses in the Ph.D. curriculum in Statistical Science at SMU provide our students with the strong theoretical foundation in mathematics, statistical inference, and probability needed for students pursuing a research-oriented Ph.D. degree. They also acquire extensive experience in statistical applications and practice that will enable them to take leadership roles in innovative uses of statistical science in industry, government, and many other diverse fields. The emphasis in the Ph.D. program is on developing fundamental breadth and depth in both theory and applications.
Curriculum
Degree Requirements
The Ph.D. in statistical science requires a minimum of 60 credit hours, no more than 12 of which can be in dissertation research. Students must complete a minimum of three years of graduate academic work, at least one of which is in full-time residence on the campus of SMU or at a research facility approved by the departmental faculty and the dean of Moody School. Students must satisfy all curricular requirements as specified by the University and by the departmental faculty. Students must pass the Comprehensive Exams and the Ph.D. Qualifying Exam, and the prospectus exam, and complete and defend a dissertation.
Required Courses (27 Credit Hours)
STAT 6324 - Computational Statistics
STAT 6327 - Mathematical Statistics I
STAT 6328 - Mathematical Statistics II
STAT 6336 - Statistical Analysis I
STAT 6337 - Statistical Analysis II
STAT 6345 - Linear Regression
STAT 6366 - Statistical Consulting
or
STAT 6367 - Statistical Practice
STAT 6371 - Probability Theory
STAT 7327 - Advanced Statistical Inference
Elective Courses (21-33 Credit Hours)
The Department of Statistical Science offers advanced elective courses each semester. Students complete the remaining required credit hours from among those courses, or from approved courses offered in other departments at the University. Examples of frequently offered electives include the following:
STAT 6341 - Sports Analytics
STAT 6350 - Analysis of Lifetime Data
STAT 6360 - Statistical Methods in Epidemiology
STAT 6363 - Time Series Analysis
STAT 6376 - Stochastic Processes
STAT 6377 - Multivariate Categorical Data
STAT 6380 - Mathematical Theory of Sampling
STAT 6385 - Survey of Nonparametric Statistics
STAT 6390 - Bayesian Statistics
STAT 6391 - Bayesian Hierarchical Modeling
STAT 6397 - Statistical Methods in Clinical Trials
STAT 7331 - Modeling Longitudinal and Incomplete Data
Comprehensive Exams
Students must pass the Comprehensive (Basic) Exams, typically at the end of the first year.
Ph.D. Qualifying Exam
This is a personalized exam that assesses the student's readiness for research. It is typically taken before the end of the second year.
Prospectus Exam
Students present initial dissertation results and a proposal for the remainder of the dissertation.
Dissertation (0-12 Credit Hours)
Students must write and successfully defend a dissertation. While not required, students may choose to enroll in dissertation research courses, with no more than 12 credit hours counting toward the degree (STAT 8198, STAT 8398, STAT 8698).
Total: 60 Credit Hours