PhD in
Executive Expert – Project Management and Leadership
PCi Business School (PCIBS)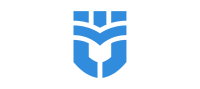 Introduction
#1 a First Worldwide
Gain an Executive Expert Certificate and access to the global companies in our industry
*All programs and courses use pedagogical development principles laid down by the Global Education Departments. As a result, we have explored all the requirements worldwide, revolutionized a new online learning method, and uses globally approved educational practices with all our programs and courses.
Executive Expert
The PCiBS Executive Expert is specifically designed to meet the needs of senior managers, executives, and functional or operational leaders who wish to develop their expertise and strengthen their managerial skills in project management.
The modular format of our programs enables you to study and follow the program without compromising your professional duties and activities. The programs are run in English only, at a flexible pace over the program's study period.
Coaching and Mentoring take place during the duration of the program with our subject matter experts, and students can enroll for coaching and mentoring after graduating. Face-to-face will be more expensive, and we will communicate the timelines in advance.
To complete our programs, all students must develop a Portfolio of Evidence of their learnings produced over the study period. In addition, writing a professional thesis or report(s) forms an integral part of each program.
Ideal Students
Who should attend?
The Project Manager training program(s) are for:
Project managers
Project sponsors
Expert advisers
Project team members,
Business executives, managers, and directors involved in governance, direction, and audits of projects
Curriculum
(EXCTBA) Executive Expert – Project Management & Leadership
Students must reflect effective expert capabilities in project management and the business environment by producing a dissertation that accounts for their research.
This program has an intense focus on coaching & mentoring over 24 months of the program and will allow you to excel in your career with flying colors.
Key elements of the course include
Leadership and management
Governance, ethics, and oversight
Advanced Project Management
Knowledge & Skills Transition
Planning and Cost Control
Project Programme & Portfolio Management
Business Case study & Review
Strategic Management
Organizational Change
Teaching methods and style
We're a 100% online education provider, so we use a state-of-the-art learning management system (LMS) to deliver our active teaching, resources, and assessments. Our system tracks and manages the learning process in real-time and provides you with immediate access to your learning materials.
What is competency-based education?
This type of education measures skills and learning rather than time. PCiBS students' will progress through courses when they can prove they've mastered the material and not only at the end of a semester or term. Some students can learn faster, spend more time on schoolwork, or utilize the knowledge they have from prior learnings.
With 24/7/365 access to online learning resources, students can embark on a tailored educational journey according to their current knowledge and competencies. Each potential student performs an online self-assessment before his engagement as a student with PCiBS. Besides, faculty members and lecturers will provide personalized learning support.
It doesn't matter what obstacles and challenges you face, PCiBS will put you in charge of your education. The following items are crucial to putting YOU into the driver's seat of your studies.
It's individualized: Because every student is different, we believe the learning experience for our students should be built around you, not PCiBS.
It's efficient: You focus on learning the material that's new to you. We assist in some topics where you need a bit of a refresher and follow on through subjects you know well. If you are competent, you are qualified! We don't waste your time.
It's supportive: You have a whole team around you to assist you in making a success of your studies, from our faculty, lecturers, staff, and your fellow students.
It's flexible: Study when and where it works best for you. PCiBS LMS resources are anywhere wifi is.
Career Opportunities
Why is project management important for you?
The emergence of remote work and project-based businesses is anticipated to increase the demand for skilled project managers. Obtaining a professional certification in project management enables you to capitalize on emerging job market opportunities. In addition, project managers are required in all industries, and professional certification can be the first step toward a career specializing in project management in specific industries, such as:
Engineering
Banking And Finance
Medical
Mining Process Plants
Underground / Open Pit Mining
Healthcare
Construction
Oil And Gas
Information Technology (IT)
Defence Force
Manufacturing
Property Development
Government
Management Consulting
Infrastructure
Agriculture
General Projects
Any Organization,
etc.
At the organizational level, PCiBS recommendations can assist organizations in optimizing their use of resources and maximizing value creation, allowing them to achieve their intended results. It also encourages employee collaboration and improves communication between project-related personnel, suppliers, and customers, resulting in stakeholder engagement and customer satisfaction. In addition, PCiBS certification can improve business decisions, including prioritizing project tasks and mitigating risks.
A career in project management will change how you plan and execute activities and tasks within the context of projects. As a trained and certified project manager, you will lead the project team, plan activities, define the project's objectives, scope, timeline, and budget, identify, assess, and treat risks, engage and communicate with stakeholders, and oversee the overall project implementation.