Ph.D. in Biological Sciences
North Dakota State University - Graduate School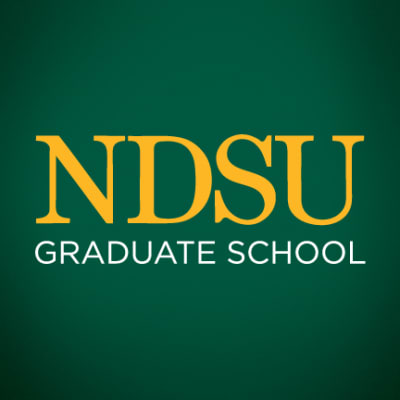 Key Information
---
Campus location
Fargo, USA
Tuition fees
USD 421 / per credit *
Application deadline
16 Jan 2024
Earliest start date
Aug 2024
* COST PER CREDIT: North Dakota (and western U.S. states) residents $421 | Minnesota residents $535 | Residents of other U.S. states $632 | International students $737
Introduction
*Applicants will not be considered without a department faculty member who has agreed to serve as the major adviser. For e-mail addresses of faculty members and additional information about our programs, please visit our web site at http://www.ndsu.edu/biology/.
The Department of Biological Sciences offers graduate study leading to Doctor of Philosophy degrees.
Doctor of Philosophy degrees are available in:
Biological Sciences
Genomics
Cellular and Molecular Biology
Environmental and Conservation Sciences
STEM Education
Advanced work may involve specialized training in the following areas:
aquatic biology
behavior
biology education research
cell biology
comparative biochemistry and physiology
cancer biology
conservation biology
ecology
endocrinology
developmental biology
evolution
fisheries biology
molecular biology
plant biology
population biology
prairie pothole ecology
evolutionary ecology
wildlife biology
Student research and academic programs are tailored to individual needs and interests. Interdisciplinary approaches to biological problems are encouraged.
Scholarships and Funding
Financial Assistance
Research assistantships and teaching assistantships are available. Applicants are considered on the basis of scholarship, potential to undertake advanced study and research, as well as financial need.
A student must first be accepted by the Graduate School before consideration for financial assistance. Assistantships include a waiver of tuition.
In addition to research and teaching assistantships, there are other types of financial support. A limited number of fellowships are available through the Graduate School. Outstanding scholarship and financial needs are primary considerations for these fellowships. Scholarships in specific areas are also available through the Department of Biological Sciences. These are generally supplemental and do not include tuition waivers. Students are considered for these awards after enrollment, with primary considerations being scholastic performance and research at NDSU.
Curriculum
Degree Requirements
The Ph.D. program generally requires a minimum of 36 months of full-time study, during which an overall GPA of 3.0 or better must be maintained. Candidates for the Ph.D. are required to take a preliminary written and oral examination directed to the academic subject matter and a final defense of the dissertation.