PhD in
Ph.D. in Business and Socioeconomic Sciences
Modul University Vienna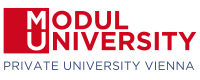 Introduction
Why should you choose a Ph.D. in Business and Socioeconomic Sciences?
Modul University Vienna's Ph.D. in Business and Socioeconomic Sciences is a four-year, full-time doctoral studies program that prepares candidates to contribute to innovative research in industry-related areas of specialization. Based on the unique research orientation of the four Modul University departments, incoming Ph.D. candidates can focus their doctoral studies from among the following concentrations:
Information Systems
Marketing
Sustainable Development
Public Governance
Service Management
Tourism
Leisure Science
Quality of Life, Well-being & Environmental Psychology
The doctoral program targets those interested in research careers in either higher education or industry and is ideal for prospective candidates already holding a master's degree (or equivalent) in either business or one of the social sciences.
Academic Community
Modul University Vienna faculty members are selected not only on the basis of scholarly principles, but also because they are excellent teachers, fascinated by their subject, and capable of inspiring students. Faculty are engaged in many activities related to a new form of integrated education - one that is understood as an intertwining of decision-making competence on a professional level and personality development. Members of our academic community are encouraged to adhere to the fundamental educational values of Modul University Vienna. These values are conveyed to students both inside and outside of the classroom through various methods and channels.
Our faculty members are highly respected experts within their local and international professional associations. The international experiences and global networks of faculty advance the university's research. The promotion of young academics is an essential component of Modul University Vienna's mission and academic outreach. The University orients itself towards scholars and educators interested in long-term academic careers. The success of MU's internal promotion efforts is reflected in our academic community's following achievements, namely:
The quality of publications
The number of acquired research projects, as well as the quantity and quality of contributions by the faculty
The quality of independent teaching
The promotion of talented young academics
The number of transfer achievements for the economy (e.g. industry projects, presentations at business events, other subject-related interest groups)
The incorporation in academic and other relevant, non-academic networks
Awards and distinctions
The active participation in the university's sustainability process
Curriculum
The Ph.D. in Business and Socioeconomic Sciences curriculum prepares qualified candidates for state-of-the-art approaches to conduct scholarly and applied research. The program emphasizes a multidisciplinary approach to finding solutions concerning research problems, drawing upon advanced concepts and methods from business management, economics, policy studies, sociology, and philosophy of science. Required foundation courses are taught in theory, methods, and research design.
Program coursework is conducted in English, and candidates are expected to actively participate in teaching or research, publication, and conference activities. Customized research seminars in the candidate's area of concentration help to familiarize and develop a critical understanding of both classical and cutting-edge concepts, theories, models, and methods of analysis. After completing a set of core courses and a variety of tailor-made seminars, Ph.D. candidates undertake individual and original research on a dissertation topic that will contribute to the advancement of the chosen area of specialization. The Ph.D. program consists of coursework, preliminary (comprehensive) exams, and a dissertation.
Curriculum and Examination
Business and Socioeconomic Sciences doctoral candidates generally need a minimum of four years to complete the program. All students complete standard foundation courses in theory, methodology, and research design. Specialized research seminars are customized and based on the interests of the Ph.D. cohort. Preliminary exams are taken during the 4th semester, and candidates graduate following a successful dissertation defense. Candidates are expected to reside in Vienna and be full-time, highly-motivated participants.
Required Courses
Ph.D. candidates have to complete a number of courses in various modules such as:
Theory Building and Methodology: Courses introducing principles of the philosophy of science, paradigms, theory building and testing, and the development of research designs.
Research Methods: Courses focusing on the practical aspects of quantitative and qualitative techniques suitable for business and social science research problems. Topics include data mining, forecasting, game theory, probability, qualitative methods, etc.
Research Seminars: Customized courses are offered based on the program's themes, with emphasis on state-of-the-art problems and approaches. Combinations of research seminars offered in more than one area of specialization are encouraged.
Research Communication and Collaboration: Usually taken in the latter half of the program, these courses allow candidates to exchange knowledge with one another and gather insight about the responsibilities and the work of a scholar. Both seminar and practical training opportunities are offered. Topics include scientific writing, pedagogical and didactical training, research colloquium, teaching experience, etc.
Examinations
Ph.D. candidates must complete the following examinations:
The Preliminary Exam: The Prelim Exam, often known as a comprehensive examination, covers content from foundation coursework and research seminars. Candidates must have already completed PhD-level coursework totaling 40 ECTS credits in order to sit the exam.
Dissertation Proposal: Upon submission of a research proposal, the Dean of the Ph.D. program appoints members of the candidate's Ph.D. committee consisting of the supervisor, at least one external reviewer, and two additional faculty members. The dissertation can either be a single-authored monograph or a compilation of three single-authored papers linked as part of a focused research area (cumulative dissertation).
Dissertation Defense: Following the completion and submission of the dissertation and upon the satisfactory approval of the thesis supervisor, the candidate defends his or her dissertation in an oral presentation or examination.
Dissertation
Candidates must successfully complete a dissertation that demonstrates their ability to identify a significant research question or problem and apply appropriate research techniques to answer the research question. The dissertation must be an original and independent contribution of knowledge. Dissertations are supervised by a Ph.D. supervisor who usually is an internal faculty member.
Career Opportunities
Career opportunities for graduates of the Ph.D. in Business and Socioeconomic Sciences:
Higher education and teaching positions, research institutes, think tanks
Government agencies, international organizations engaged in policy development and analysis, NGO's
Private-sector corporations, consulting firms