PhD in
DOCTOR OF APPLIED LEADERSHIP
Monarch Business School Switzerland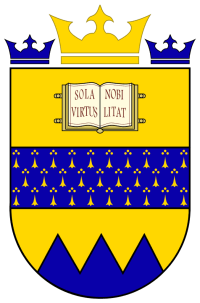 Scholarships
Explore scholarship opportunities to help fund your studies
Introduction
EFFECTIVE LEADERSHIP
The program provides a platform that enables participants to develop as effective leaders and coaches by examining their personal skills, beliefs, and value-sets as they relate to those with whom they interact. Participants will develop insight and skills to mature into more effective leaders and managers. Insight into managerial and leadership effectiveness increasingly points to emotional intelligence and congruence. Knowing the Self enables leaders to better know their employees and effectively lead. The program is uniquely designed for the working professional who wishes to immediately apply the knowledge of the program back to their working environment.
APPLIED & PRACTICAL
The program employs a blended learning methodology that includes one-to-one coaching, practical workplace application, applied leadership scholarship, and individual reflection. Success in the program is defined as higher performance as a leader and coach in the real world of the participant's existing workplace. The program covers material considered to be essential to applied leadership. Contemporary themes covered include Ethics & CSR, Leadership, Change, Sustainability, Congruency, Personnel Psychology, and Spirituality. You may download the program schematic here.
LEADERSHIP CAPACITY BUILDING
Leadership is the key to developing a resilient organization. Through exceptional teaching and real-world applications, the DOAL program develops managers ready to take a leadership role within their organizations.