PhD in
PhD in Economics and Finance
Free University of Bozen-Bolzano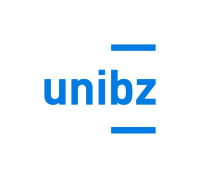 Introduction
Our PhD programme leverages the strengths of our multicultural University and international Faculty and provides talented and motivated students with a high-quality education and research environment that best serves their career aspirations.Our ambition is to offer a Ph.D. program that leverages the specific strengths of our University and international Faculty and provides talented and motivated students with a high-quality education and research environment that best serves their career aspirations.
Course Description
Our 4-year full-time Ph.D. programme includes one year of core courses as well as individualised training depending on the specific research interests and objectives of the PhD student as recommended by the supervisor. Topic-specific individual tutoring and mentoring, as well as funding for reserach stays abroad are special components of our programme.
PhD students will be introduced to specific research areas of the faculty, including Economic Policy Analysis, Financial Markets and Regulation, and Quantitative Methods and Analysis of Big Data and have the opportunity to be engaged in corresponding research projects. Our international faculty provides a variety of research opportunities.
At a glance
Duration of the program: 4 years
Courses will be taught in English
4 to 6 month stays at international universities
Places available: 4 with scholarship + 1 without scholarship
Campus: Bozen-Bolzano
Tuition fees: € 164,50 per year
Curriculum
Course Structure
The first year of the programme focuses on imparting knowledge of methods and theories in the field of economics and finance so that students develop a solid background to conduct academic research in the following years.
By the end of the second year, the programme provides students with the necessary skills, competencies, and tools to successfully conduct theory-based empirical research in different fields. Students will also have the opportunity to build their own scientific network by attending international conferences and summer schools, and visiting other universities.
Although we encourage PhD students to start writing scientific papers from the beginning, the second half of the programme is primarily dedicated to completing a dissertation that includes at least three high quality research papers targeted for publication in high-quality peer-reviewed journals.
The dissertation is required to be of a cumulative nature, i.e. a collection of at least three scientific papers with a comprehensive introduction and conclusion that highlight the research objectives and the findings. Monographs are not accepted.
International Research Collaborations
Our faculty members collaborate with colleagues at various prestigious universities and have established with research groups and institutes, such as the Institute for the Study of Labor (IZA) and CESifo. Our previous PhD students have visited institutions as Autonomous University of Barcelona, BI Norwegian Business School, University College London.
We are proud to that the following internationally reputed colleagues are in the scientific committee of our PhD program:
Davide La Vecchia, University of Geneva, Switzerland.
Martin Halla, Johannes Kepler University Linz, Austria
Giacomo Ponzetto, Universitat Pompeu Fabra, Spain
Francesco Furlanetto, Norges Bank and BI Norwegian Business School, Norway
The steering committee consists of the following national stakeholders:
Maurizio Cannistraro, Bank of Italy Bozen-Bolzano
Timon Gärtner, Landesinstitut für Statistik | Istituto provinciale di statistica | Istitut provinziel de statistica (ASTAT)
Sergio Lovecchio, Euregio Plus SGR
Georg Lun, Chamber of Commerce, Industry Crafts and Agriculture of Bozen-Bolzano
Stefan Perini, AFI-IPL | Arbeitsförderungsinstitut | Istituto Promozione Lavoratori
Christian Pfeifer, Südtiroler Wirtschaftszeitung
These and many more contacts will provide our PhD students with many opportunities to pursue their research interests, to develop and maintain their own important networks, and experience the life of a young scholar on a truly international level. Finally, it will help them tremendously with starting a successful academic career.