PhD in
Ph.D. in Engineering Education
Faculty of Natural Sciences and Mathematics - University of Maribor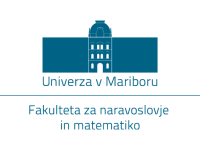 Scholarships
Explore scholarship opportunities to help fund your studies
Introduction
In addition to highly specialized know-how and specific expertise, soft skills are becoming increasingly important in contemporary society's workplaces. The study program of Technical Education at FNM UM has been designed in a highly open and flexible manner: it allows students to create their own educational path tailored to their personal, educational wishes and needs. The program is designed primarily to train experts in the field of technical, technological, and engineering education at various levels of education and in various forms, from formal to non-formal education, but it is also suitable for many other fields of expertise that require, in addition to their respective specialized know-how, a wide variety of skills in communication, psychology, philosophy, and cognitive sciences.
The main objective of the study program is for our students to acquire:
In-depth expertise in the fields of science, technology, and engineering (STE), related to communication, psychology, philosophy, and cognitive sciences;
In-depth expertise in the fields of philosophy of technology, philosophy of AI, cognitive modeling, critical thinking development, and multifunctional decision-making;
Skills and knowledge from the field of R&D planning and management, based on a systemic approach;
The ability for independent, internationally competitive research work and independent development of a given subject area and its effective teaching,
Organizational and specific knowledge of R&D, mainly in the fields of science, technology, and engineering, and its application in STE education.
Mentoring
Before enrolling in doctoral degree studies, the student selects a potential mentor. A potential mentor is someone holding the title of higher education teacher who demonstrates their active involvement in research and project activity. Together with the potential mentor, the student creates a study curriculum. The mentor guides the student towards the preparation of a dissertation, a basis for their doctoral thesis. According to the interest of individual students, it is possible for the student and the potential mentor to select a different mentor (working in the field which is being treated in the dissertation) together – after which the student continues to work with this new (final) mentor. With the support of potential and final mentors, each student gradually builds the necessary knowledge and research experience to independently manage highly demanding practical problems in their field of study. An important feature of the doctoral study program is its international comparability, openness, and flexibility, which is manifested through the involvement of students in various scientific research and applied projects taking place at the faculty.