PhD in
MPhil-PhD in Electronic Engineering
Faculty of Engineering, The Chinese University of Hong Kong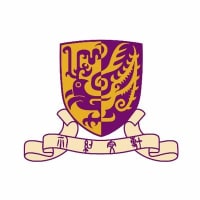 Curriculum
Our articulated MPhil-PhD programme provides students with an opportunity of being involved in in-depth studies and focused research in selected areas of electronic engineering. The programme is intended to foster high-quality and forward-looking research activities, so as to meet the society's demand for high-caliber engineers who are knowledgeable in the latest technologies.
Starting from 2013, there will be a screening test for both the MPhil and PhD students 9 months after admission. The purpose of the test is to find out if the student has the aptitude to carry out research at a postgraduate level in their chosen specialization. Failure of the test may result in the termination of the postgraduate studentship.
MPhil Stream
An MPhil student is required to complete 4 graduate-level courses.
In addition, the student is required to carry out a research project of about 18 months in a duration from which a satisfactory thesis is to be submitted. The student must also attend an oral examination to present his/her work to an appointed thesis committee. Students with good academic performance in their first year of study may be permitted to transfer to the PhD Stream.
PhD Stream
The PhD stream provides in-depth training for students who are interested in basic or applied research. All students in the PhD stream will be admitted initially in the pre-candidacy status. Upon satisfying the Division's candidacy requirements, a student will be allowed to progress to the post-candidacy status.
The candidacy examination is a written examination to ensure that the student has a sufficient set of knowledge in Electronic Engineering. The major graduation requirement for a PhD student (post-candidacy) is a doctoral thesis that contains a substantial amount of original research work in the selected areas.
Fields of Specialization
Our department has four research groups covering various research areas:
Robotics, Perception and Artificial Intelligence Group

Robotics with medical, service, and industrial applications
Perception, sensors and computer vision
AI, pattern recognition, and human machine interaction
Intelligent and integrated systems

Multimedia and Signal Processing Group

Digital Signal Processing and Speech Technology
Image and Video Processing

Integrated Circuits and Systems Group

Microwave and Wireless Communications
VLSI and ASIC
Energy Conversion

Solid State Electronics and Photonics Group

Photonics and Optical Communications
Solid-State Electronics and Smart Sensing
PhD Summer Workshop
Organized by Faculty of Engineering (FoE), the PhD Summer Workshop will be held on July 3 - 7, 2023 (Monday - Friday) for applicants who are seeking admission to PhD programmes under FoE through the Hong Kong PhD Fellowship Scheme.
Through various activities such as technical seminars, poster sessions, laboratory visits, individual meetings with professors, participants will have fruitful experience and they will attend the admission interview at the end of the Workshop.
PhD Fellowship Scheme
The Hong Kong PhD Fellowship Scheme (HKPFS), established by the Hong Kong Research Grants Council (RGC) in 2009, aims at attracting the best and brightest students from all over the world to pursue their PhD studies in Hong Kong. HKPFS provides a monthly stipend of HK$27,100 (approximately US$3,474) and a conference travel allowance of HK$13,600 (approximately US$1,740) per year for the awardees for a maximum period of three years. For awardees with a normative study period of 4 years, CUHK will offer the award at the same level for the fourth year. In addition to the monthly stipend and annual conference travel allowance, HKPFS awardees may apply for various scholarships offered by the University.