PhD in
Ph.D. or Ed.D. In Leadership for the Advancement of Learning and Services
Cardinal Stritch University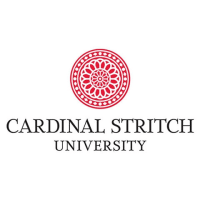 Scholarships
Explore scholarship opportunities to help fund your studies
Introduction
The Doctorate in Leadership for the Advancement of Learning and Service provides advanced study in leadership that prepares graduates to make significant contributions to their organizations and communities.
The program is designed for professions with present or emerging leadership responsibilities in a variety of learning communities: universities, colleges, business and industry, healthcare institutions, community organizations, social services, unions, libraries, government agencies, vocational education, staff training programs, consulting organizations, international agencies, as well as K-12 public, private and parochial schools. Participants share a common interest in leadership and may use their own work sites as a focus of graduate study. In essence, the program is designed to facilitate the development of effective leaders across a broad community.
A new cohort starts once a year in June. The program starts with a two-week, all-day Summer Institute, which is held on campus in Milwaukee. Upon completion of the Institute, classes meet at the City Center in downtown Milwaukee. Classes meet one weekend per month during the fall and spring semesters: Fridays 4-8 p.m., Saturdays 8 am - 4 pm, and Sundays 9 am - 1 pm.
The Doctorate in Leadership for the Advancement of Learning and Service is a natural extension of our commitment to live and promote the Franciscan values of peacemaking, community, caring and hospitality. More specifically, the program involves the entire Stritch community in preparing men and women with leadership skills, cutting-edge knowledge, and community-based opportunities to exercise responsible leadership in their organizations and communities.
Stritch also offers the Doctorate in Leadership for the Advancement of Learning and Service in Higher Education. The program is designed for current and aspiring leaders working in two- and four-year colleges and universities and community and technical colleges who seek to be a catalyst for meaningful change within their organization.
Degree Options
Doctorate in Leadership
All doctoral students complete the Ed.D. course sequence, which includes 63 credits in three years of work. Students selecting the Ph.D. track take an additional 3 credits in theory and research. At the end of the first year of study (May/June), students will decide whether to continue in the Ed.D. track or pursue the Ph.D. in leadership.
Distinctions Between Ed.D. and Ph.D.
The difference between the two degrees is typically summarized in the following manner: the Ed.D. has an applied focus, while the Ph.D. is more research-oriented. The Ph.D. course of study is more focused on research skill courses (sometimes called "methods") than the Ed.D. Therefore, individuals whose future employment may involve planning, conducting and interpreting research should consider the Ph.D. The Ed.D. is designed as a practitioner's degree and features courses that assist individuals in improving practices in their respective fields and within their communities.
Both degrees focus on leadership and are appropriate for individuals who intend to enter careers in higher education. While the Ph.D. will require students to acquire a deeper and more specific understanding of the various components of research, both degrees will focus on the implementation of research.
Ed.D.
Development of specialized practitioner skills.
Application of other foundations and techniques to the field.
Applied research which primarily addresses practitioner problems or questions.
Ph.D.
Theoretical foundations of the field.
Application of other foundational or related disciplines.
Research which emphasizes theory building, statistics, and research design.
Graduates of both degree programs will be prepared to make the world a better place in which to live. Specifically, a deeper knowledge of research enables more community actions and publications.
English Language Requirements
Certify your English proficiency with the Duolingo English Test! The DET is a convenient, fast, and affordable online English test accepted by over 4,000 universities (like this one) around the world.