PhD in
Doctor of Business Leadership
Australian Graduate School of Leadership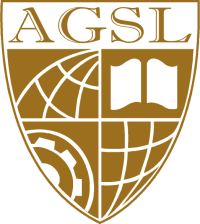 Introduction
An Important Career Landmark
The Doctor of Business Leadership (DBL) is designed to prepare senior executives to more effectively assume overall leadership responsibility within a substantial multi-business unit organisation operating in intensely competitive national and global markets. The DBL involves a learning journey that has been identified by corporate leaders, their boards and past DBL participants as vital preparation to deal with an organisational environment that will be radically transformed in the next several years.
Many corporate leaders have gained their formal organisational positions as a consequence of their performance and meritorious achievements, complemented by general management education in courses such as the MBA, but frequently have not had opportunities to undertake higher-level leadership courses designed to prepare senior corporate executives to deal with the emerging corporate environment. The DBL equips candidates to accelerate their leadership development by assisting them to make explicit their implicit personal contingent leadership approach, drawing on their personal leadership journey.
The DBL provides personal challenges and capability enhancement opportunities for experienced executives who have demonstrated the ability to contribute to the success of their enterprises over at least a ten-year period and who have completed a Master Degree in a relevant business or leadership discipline. The DBL reflects the proposition "when theory is deduced through practice research, it is more likely to successfully guide future practice." In essence, a good theory is good practice.
Curriculum
Course Duration
The minimum time for completion will normally be two years of equivalent full-time study. (Approximately 40 hours per week during trimesters)
The maximum time for completion of the DBL (not including periods of approved suspension of enrolment) will normally be three calendar years for a full-time candidate.
Candidates enrolled part-time are subject to timeframes twice as long as mentioned in the points above. (Approximately 20 hours per week during trimesters)
A candidate who successfully completes the required double subjects with a credit or higher grades but does not proceed to the 'thesis stage' may exit with a Graduate Diploma of Business Leadership.
Testimonials
Lisa Griffiths

My experience in undertaking the DBL program has been credibly challenging, exciting, exhausting and immensely rewarding.

I can't begin to emphasise the direct implication that the DBL has had in my leadership practice.It has contributed not only to myself as a leader but also to the incredible growth and success of the wonderful organisation I am privileged to lead. OzChild has had its greatest successes in the years I have been completing the DBL.

I am indebted for the learning and I hope I can offer something back in the future to the AGSL.
Jessica Murphy

The Doctor of Business Leadership was pivotal in my development as a leader and the impact I have as a leader ongoing. The course provided the opportunity to stand back and reflect on the relationship between leadership theory and practice, emerging business challenges and opportunities.

In a nutshell, I was able to generate insights that supported me in responding to leadership issues more effectively - benefiting not only my development as a leader but the organisational impact and ongoing sustainability I was responsible for.

The learnings continue to be just as relevant for me in my most recent role as an entrepreneur for my own company - advising other corporates and government agencies, in their roles as executive leadership teams.
Professor Frank Billson

I developed an interest in becoming more deeply involved in the study of leadership and finally decided to undertake a DBL out of personal interest. There followed many examples in which my leadership contributions were enriched by my involvement in the DBL course, including determining a governance structure for a global initiative for the elimination of avoidable blindness, a joint programme of the World Health Organization (WHO) and the International Agency for the Prevention of Blindness (IAPB) with an international membership of NGOs, professional associations, eye care institutions and corporations.

Professor Frank Billson AO
Foundation Professor of Ophthalmology, University of Sydney
Director, Sight for Life Foundation Surgical Skills Laboratory, Sydney Hospital
John Harvey

Following the completion of the DBL I have been given the confidence and ability to accept and successfully complete leadership challenges that I would not have otherwise attempted.

One of the major benefits from completion of the DBL has been the improvement in my ability to mentor other leaders. Since I completed the DBL I have been called upon to provide leadership in overcoming significant challenges faced by a number of organisations with whom I have been involved. My ability to provide this leadership has been greatly enhanced by my participation in the DBL.

The DBL has also enabled me to better recognise, prioritise, and critically evaluate high priority emerging leadership issues and also understand and apply appropriate strategies in developing arguments in major negotiations."

Dr John Harvey AO, former Director, IBM
Dale Blyth

My career has been established on two decades of technical and practical experience; although this did not fulfil my personal intrigue with what leadership is. The DBL enabled me to critically reflect on my experiences past and present, then apply theory to dissect these consistently. The DBL has been a crucial learning experience that has allowed me to take a methodical approach to disruption and change as they emerge and lead through these events more effectively. My ability to coach, develop and mentor team members has been significantly improved as a result of this program, leaving a legacy from my contribution within the organisations I work with. The application of my work from the DBL continues to evolve and ensure my leadership attributes are effective in an ever-changing business landscape.
Program Outcome
Course Outcomes
Upon completion, candidates will have:
A comprehensive understanding of leadership theory and its implications for leadership practice;
Greater personal confidence and an ability to innovate and lead adaptation to increasingly complex and uncertain multi-stakeholder contexts;
Sensitivity to cultural, social, demographic and economic change and diversity reflected in their decision-making and communication;
The ability to critically analyse from a holistic perspective leadership issues likely to emerge and impact the future performance of their organisations;
An appreciation of the role corporate leadership has in securing socially responsible outcomes; and
Demonstrated and justified an original and significant contribution to the practice of leadership.