PhD in
PhD ICT
Asia e University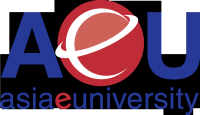 Introduction
Ph.D. ICT


The AeU Ph.D. (ICT) prepares you to take lead in today's fast-growing field of Information Technology. This full research programme takes about 3-4 years and has a unique set of specialization areas. You can benefit from our strong research faculty of international stature and exposure. Intake is all year round.

Accredited programme [2] by Malaysian Qualifications Agency (MQA) [3], Ministry of Higher Education.

HIGHLIGHTS

• Any discipline in Information Technology is accepted
• There's no proposal at the point of entry. Why? We want to assist you in doing the research proposal together
• AeU will outsource to local or international supervisor – to suit your needs
• Attendance for research workshops and/or colloquia is not compulsory
• Close monitoring process is our main focus

ENTRY REQUIREMENTS

• Possess a Masters Degree in relevant fields approved by AeU Senate OR
• Other qualifications recognized by AeU Senate

FAST FACTS

Modes of Study:
Full Time
Part Time
Blended Learning
Duration: 3-4 years

No. of Semesters: 12 (1 semester is 4 mths)

Frequency of Research Workshops / Colloquia (Optional): Once a month – Saturday & Sunday

Supervisor: Provided by AeU

Audit Subjects (Optional):

• Research Methodology
• Multivariate Analysis
• Qualitative Research

MQA Accreditation: PA 9886

EPF & HRDF Claimable (Malaysians Only): YES

LEARNING OUTCOMES

• Provide the opportunity for students to engage in academic research in which will provide the skills in problem-solving, systematic analysis, communication, and collaboration.
• Increase the knowledge of students in the chosen research area and to turn them into becoming the expert in the field.
• Enhance students ability in the exploration of new knowledge of the ever-changing ICT fields.
• Enable the development of ICT knowledge in Asia and to contribute to the development of an innovative ICT solution for the world.

SPECIALISATIONS

• Open Source
• ERP
• Project Management
• e-Commerce
• e-Learning
• Business Continuity Management
• Business Recovery Planning
• Information Security
• Cyber Security
• Telecommuting