Doctor of Education in
Doctor of Education in Educational Leadership
Acacia University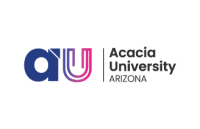 Introduction
The Doctor of Education in Educational Leadership is a 60-credit program designed for graduate level educators who are presently teachers or administrators in a school setting or have regular weekly access to a school and classrooms. The Doctor of Education in Educational Leadership program will provide opportunities for educators to learn and develop skills and strategies in the areas of school management, education law, education finance, and instructional supervision to be an effective leader.
The goal of the program is to develop scholars-practitioners who will learn and practice advanced skills in designing, implementing, and analysing effective research-based strategies in school/district leadership so they can provide active, positive, and effective leadership in the school environment. All students enrolled in the Doctor of Education in Educational Leadership degree program will demonstrate and apply knowledge and skills related to PSEL and NELP organisation standards.
Ideal Students
The Doctor of Education in Educational Leadership program is designed for graduate level educators who are presently teachers or administrators in a school setting or have regular weekly access to a school and classrooms.
Curriculum
Technical Courses: (Electives – 9 Credits)
EDA509D Essential Instructional Skills for Administrators
EDA519D Understanding Child and Adolescent Development
EDA5291D Seminar in Curriculum Design Issues
EDA5292D Seminar in Standards and Assessments
EDA539D Introduction to Special Needs
EDA572D Foundations of ESL
EDA5891D Seminar in Personnel Management
EDA599D Principles of Continuous Improvement
General Courses
EDA549D Principles of School Leadership and Management OR EDA5491D Seminar in Principal Leadership
EDA559D Legal Issues in Education OR EDA5591D Seminar in Legal Issues
EDA569D Understanding Education Finance OR EDA5691D Seminar in School Finance
EDA600D International Virtual Leadership Residency
EDA649D Advanced Leadership and Effective Decision Making
EDA679D Foundations of American Education
Comprehensive Exam – Proctored
Applied General Education Courses
EDA709D Online Internship for Educational Leaders
EDA710D Onsite Internship for Educational Leaders
EDA718D Advanced Research Methods
EDA719D Action Research Proposal
EDA720D Action Research Project/Dissertation
Other
EDA7201D Action Research Project/Dissertation Completion
*As needed in 8 weeks blocks until dissertation is completed
Transfer Credits
Acacia University recognizes the prior learning of admitted students by awarding credit for courses at the graduate level, completed at an accredited institution, and documented through official transcript when the credit is applicable to the student's degree program at Acacia University. As many as twelve (12) credits may be transferred.
If an applicant has earned a degree at another university, credits from that degree cannot be transferred or used for an additional degree at Acacia University.
The acceptance of transfer credits between institutions lies within the discretion of the receiving college or university. Credits earned at other institutions may or may not be accepted by Acacia University. Likewise, credits earned at Acacia University may or may not be accepted by another institution depending upon its own programs, policies, and regulations. Students planning to complete credits for a graduate degree in another college, university, or graduate school are advised to contact the Admissions Office of such institution in advance of applying.
Program Outcome
Specifically, the Ed.D. in Educational Leadership will prepare graduates for:
Developing skills in leadership and accountability for continuous improvement.
Providing appropriate programs to meet diverse community, school, staff, and student learning needs.
Building and maintaining effective professional learning communities where staff can address important issues and solve problems related to equity, opportunity and excellence.
Implementing an aligned standards-based curriculum and performance-based assessments to promote the success of all learners.
Building communication processes in the community and with parents that inform, inspire, and build confidence in working together to achieve school goals.
Bringing the world into the classroom through a technology-infused and research-based curriculum that prepares all learners to work and live in a global society.
Recommending supervisory practises based on leadership standards, leadership theories, and critical success factors.
Identifying characteristics of effective schools and explaining opportunities and strategies for improving schools.
Identifying and explaining appropriate research-based effective teaching strategies for special education, ESL, and struggling students.
Outlining resources and processes for data-based decision making for strategic planning and school improvement.
Developing a plan to implement a professional learning community via a focused culture, climate, and communication strategies in an established school.
Creating a team leadership supervisory platform that implements your vision for education leadership in terms of duties and responsibilities.
Determining appropriate approaches to developmental supervision and professional development.
Explaining pertinent laws related to special needs, discrimination, discipline, and personnel.
Creating a supervisory plan that implements both clinical supervision and differentiated supervision.
Explaining the role of the principal in managing school facilities and fiscal management.
Proposing strategies for community relations, parent involvement, and internal communication.
Designing a plan for continuous school improvement.
Planning for the implementation of federal, state, and district policies.
Planning for the implementation of federal, state, and district policies.
Implementing specific teacher supervision and evaluation strategies.
Completing an administrative internship online and onsite in an educational setting that demonstrates PSEL and NELP standards.
Completing an action research dissertation demonstrating research and analysis skills related to a pertinent educational topic.