Program Description
Global policy challenges such as aging, climate change, economic crises, and terrorism call for innovative solutions beyond institutional and disciplinary boundaries, and public policy schools, departments, institutes, and programs have been set up in leading universities around the world to tackle these global challenges. With substantial strengths in science, engineering, business and management, and quantitative social science areas, the Division of Public Policy (PPOL) and the Institute for Public Policy (IPP) are established to develop public policy as an emerging strategic area by fostering close collaboration across disciplines and to contribute more to policy development in key policy areas both locally and globally.
The program aims to develop unique interdisciplinary postgraduate programs to provide rigorous training in policy research on a wide range of policy areas, such as environmental/ social/ economic policy, innovation, and technology policy that meet society's needs and professional requirements.
The Ph.D. in Public Policy program provides rigorous training in public policy research to academically outstanding students aspiring to pursue a career in policy research and teaching. Given the breadth and depth of research faculty expertise across departments and schools in HKUST, students in the Public Policy program will have the opportunity to specialize in one of the following four policy areas: science, technology, and innovation policy, environmental policy and sustainability, and social changes and public policy, and China's development policy.
Research Foci
The following areas are the Division's main foci:
Science, Technology and Innovation Policy
Environmental Policy and Sustainability
Social Changes and Public Policy
China's Development Policies
To facilitate interdisciplinary research, students enrolled in the Program will be co-supervised by faculty members of the Division who have been appointed jointly with other schools.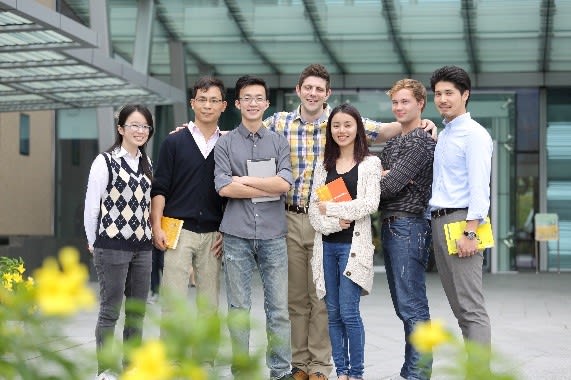 Admission Requirements
i. General Admission Requirements
Applicants seeking admission to a doctoral degree program should have:
Obtained a bachelor's degree with a proven record of outstanding performance from a recognized institution; or presented evidence of satisfactory work at the postgraduate level on a full-time basis for at least one year, or on a part-time basis for at least two years.
ii. English Language Admission Requirements
You have to fulfill English Language requirements with one of the following proficiency attainments*:
TOEFL-iBT: 80#
TOEFL-pBT: 550
TOEFL-Revised Paper-Delivered Test: 60 (total scores for Reading, Listening and Writing sections)
IELTS (Academic Module): Overall score: 6.5 and All sub-scores: 5.5
*If your first language is English, and your bachelor's degree or equivalent qualification was awarded by an institution where the medium of instruction was English, you will be waived from fulfilling the above English Language requirements.
#refers to the total score in one single attempt
For more program information, please refer to pg.ust.hk/programs
Last updated Oct 2020
About the School

Situated at the heart of Asia, the Hong Kong University of Science and Technology (HKUST) is a young and distinguished research university in Hong Kong. Ranked No. 27 in the World in the QS World Univ ... Read More
Situated at the heart of Asia, the Hong Kong University of Science and Technology (HKUST) is a young and distinguished research university in Hong Kong. Ranked No. 27 in the World in the QS World University Rankings (2020), HKUST offers a wide selection of research postgraduate studies in Science, Engineering, Business and Management, Humanities and Social Science, Environmental Studies, and Public Policy leading to the Master of Philosophy (MPhil) and the Doctor of Philosophy (Ph.D.) degrees. All programs are taught in English.
Read less